"Kamavi Nagar Rasotsav Start 21/09/2017 to 30/09/2017"





Welcome to Kamavi Nagar Rasotsav
The 9 nights festival of Navratri begins on the first day of Ashwina o f the bright fortnight. Seeds are sown, sprouting is watched, the planets are consecrated, and on the 8th and 9th days, Goddess Durga, Vijayashtami and Mahanavami are worshipped. The Devi Mahatmya and other texts invoking the Goddess who vanquished demons are cited.

The day after Navratri i.e. the 10th day after Ashwina, is Dussera which celebrates the victory of lord Rama over Ravana. Ravana is burnt in effigy, often giant dummies of Ravana stuffed with fireworks are shot with arrows until they blow up before a large.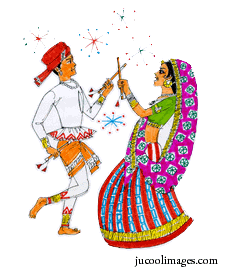 Contact
Email : info@knrs.in
Vijay Jogarajia : 99250 41806
Tilak Jogarajia : 97242 71011
Raju Thaker : 99041 35466
Register No :
E/ 6955 Date. 29/11/2013
Bank Account No:
Rajkot Nagarik Bank, Junagadh 53/053003100009453